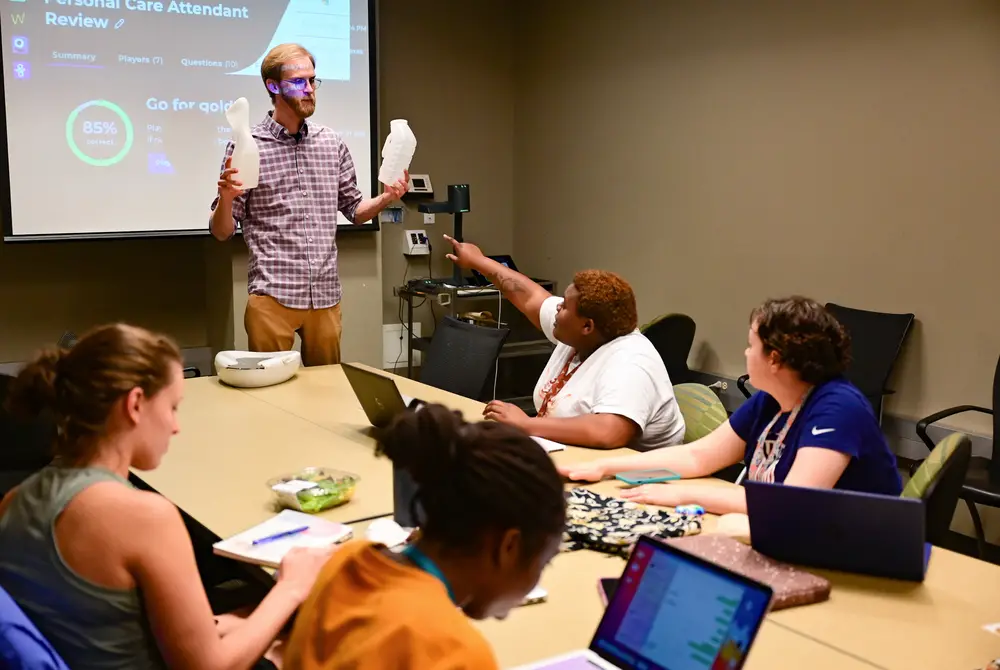 The E4Texas program is a comprehensive initiative in Texas that aims to enhance career and technical education opportunities for students. It focuses on bridging the gap between education and employment by providing tailored training, work-based learning experiences, and support services. 
The program emphasizes partnerships between education and industry to align curricula with workforce demands, ultimately equipping students with the skills and credentials needed for successful careers. Additionally, the E4Texas program extends its reach to students with disabilities, recognizing their potential and empowering them through specialized training and job placement assistance. 
The articles collected below provide an overview of the E4Texas program (as well as other programs and resources) and explores its impact on career training, particularly in the fields of technical education and disabilities, as well as its role in guiding education credentials in Texas. 
Check out the E4Texas coverage in the Texas Tribune links below!
As demand for skilled workers rises in Texas, work-based educational programs see a resurgence
Texas colleges provide job training for students with disabilities. Here's how to access it.
Texas colleges offer job training for students with disabilities. Here's how to use those programs.
Texans have many educational credentials to choose from to begin a career. Here's how to navigate them.