Published:
February 8, 2023
INSAR's latest student and trainee newsletter features Dr. Sandy Magaña advice to early career researchers and practitioners.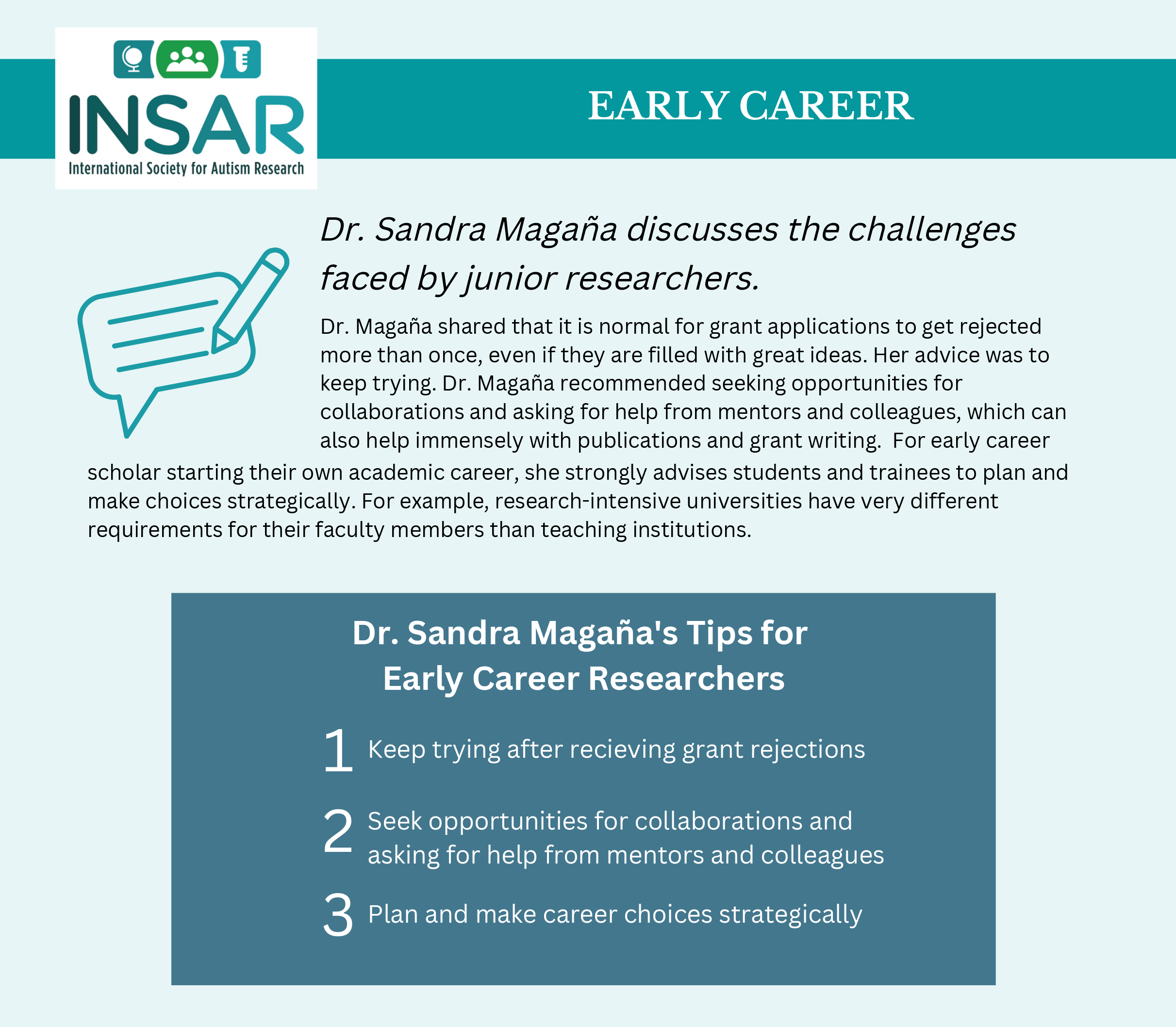 See the entire newsletter here.
---
PLAIN TEXT:
EARLY CAREER
Dr. Sandra Magaña discusses the challenges faced by junior researchers.
Dr. Magaña shared that it is normal for grant applications to get rejected more than once, even if they are filled with great ideas. Her advice was to keep trying. Dr. Magaña recommended seeking opportunities for collaborations and asking for help from mentors and colleagues, which can also help immensely with publications and grant writing. For early career scholar starting their own academic career, she strongly advises students and trainees to plan and make choices strategically. For example, research-intensive universities have very different requirements for their faculty members than teaching institutions.
Dr. Sandra Magaña's Tips for Early Career Researchers
Keep trying after recieving grant rejections
Seek opportunities for collaborations and asking for help from mentors and colleagues
Plan and make career choices strategically