Published:
November 1, 2022
Patty Moran Micks, Assistant Dean of First-Year Experience in Undergraduate Studies, and Nick Winges-Yanez, Ph.D., Disability Studies Coordinator, collaborated on a grant titled Creating and Sustaining a Culture of Empathy Amongst Faculty and were awarded a total of $10,000 from the Actions that Promote Community Transformation (ACT). Advancing diversity, equity, and inclusion (DEI) at The University of Texas at Austin is an important and critical goal. The initiative – Actions that promote Community Transformation (ACT) – aims to support and enable members of the campus community to lead projects that promote DEI in alignment with UT's You Belong Here Strategic Plan.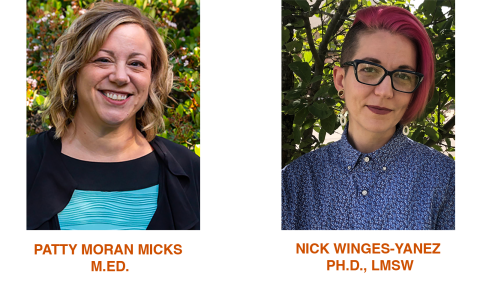 Using data from previous ACT projects (Disabled Student Peer Mentoring and Cultivating Empathic Responses in First-Year Experience Peer Mentoring Programs), the current project will develop a curriculum for faculty aimed at creating and sustaining empathic responses towards students, primarily disabled students.  Signature Course instructors and Learning Communities staff (FIGs and TrIGs) will work collaboratively to create a faculty-focused curriculum to enhance empathy and understanding of disabled student experiences. This curriculum will be presented to newly hired faculty as well as current faculty across campus. They plan to present findings and curriculum to various conferences focused on higher education. 
The hope is to encourage empathy and understanding from faculty and staff regarding disabled student experiences.  They plan to produce a video as well as printed materials for faculty and staff, with particular emphasis on new faculty and staff orientations.  They also hope to present our findings and impact at the national level via conference(s); their impact will also be shared with the greater university community so that the culture change can continue.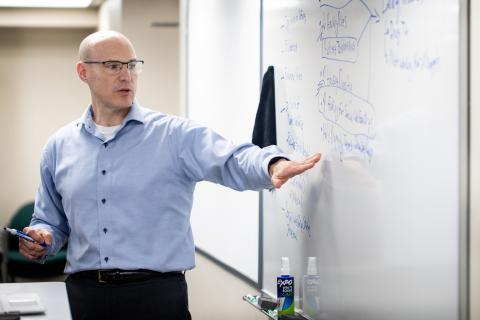 Project outcomes: 
· Faculty can identify 3 strategies to increase marginalized student engagement 
· Faculty can identify the current stats of disabled and first-generation students at UT 
· Faculty can identify at least 4 major barriers to inclusion on campus as noted by students 
Dean Micks will act as PI. Additionally, Dr. Winges-Yanez plans to bring this material to her work on the training subcommittee of the Disabled Faculty Equity Committee wherein they are tasked with creating training materials for faculty and staff.