2023 marks 10 years since Vilissa Thompson, LMSW began her journey as a disabled macro social worker.  During this time, she created Ramp Your Voice!, her organization and blog, and has engaged social workers; key stakeholders in politics and movement spaces; and fellow disabled comrades alike about the complexities of race, gender, and disability.  
A great deal has transpired within this amazing decade of work, most notably the lessons and realities learned of what it means to be a part of communities that fail to acknowledge the disparities that exist for and be in true solidarity with members who are multiply-marginalized.  For social work, particularly, there is still a ton of work to be done to ensure that those in the profession are agents of change and not harm, as well as how to better support disabled social workers in the classroom, the field, and the communities they serve.  
Vilissa shares her insight with students and colleagues on what should be on their radars, and why she proudly makes good trouble in the name of social work. 
This is a virtual event.
REGISTER: https://tinyurl.com/CConvo-Apr5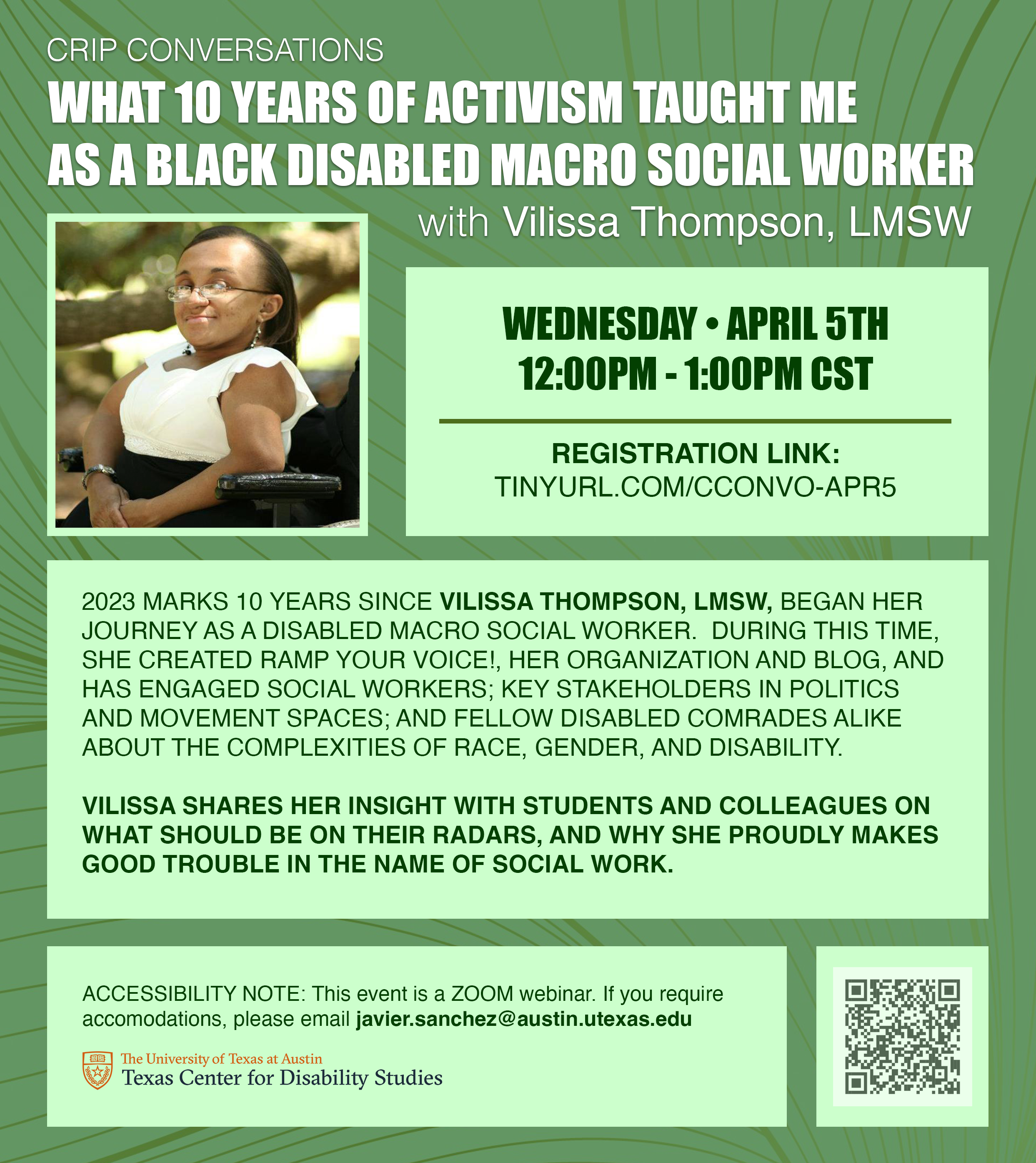 Event Details
Date and Time
April 5, 2023, noon to 1 p.m.