As disabled folks, many of us are constantly pushing towards the difficult harmony of loving our own disabilities and the lives that come with them. How can the precise use of language and art produce new knowledge as how to best embrace, celebrate, and understand our often painful lived experiences? Or, how to do we carve out space for what is often considered to be "brokenness?"



In this conversation, MFA candidate in poetry Rob Colgate will present selections from his graduate thesis, a collection of poems titled Desire Disorder exploring disability, queerness, and the body. The conversation will integrate his experiences working as a volunteer for Imagine Art, a studio for disabled artists in Austin.
Register for the webinar here: https://bit.ly/386eVFD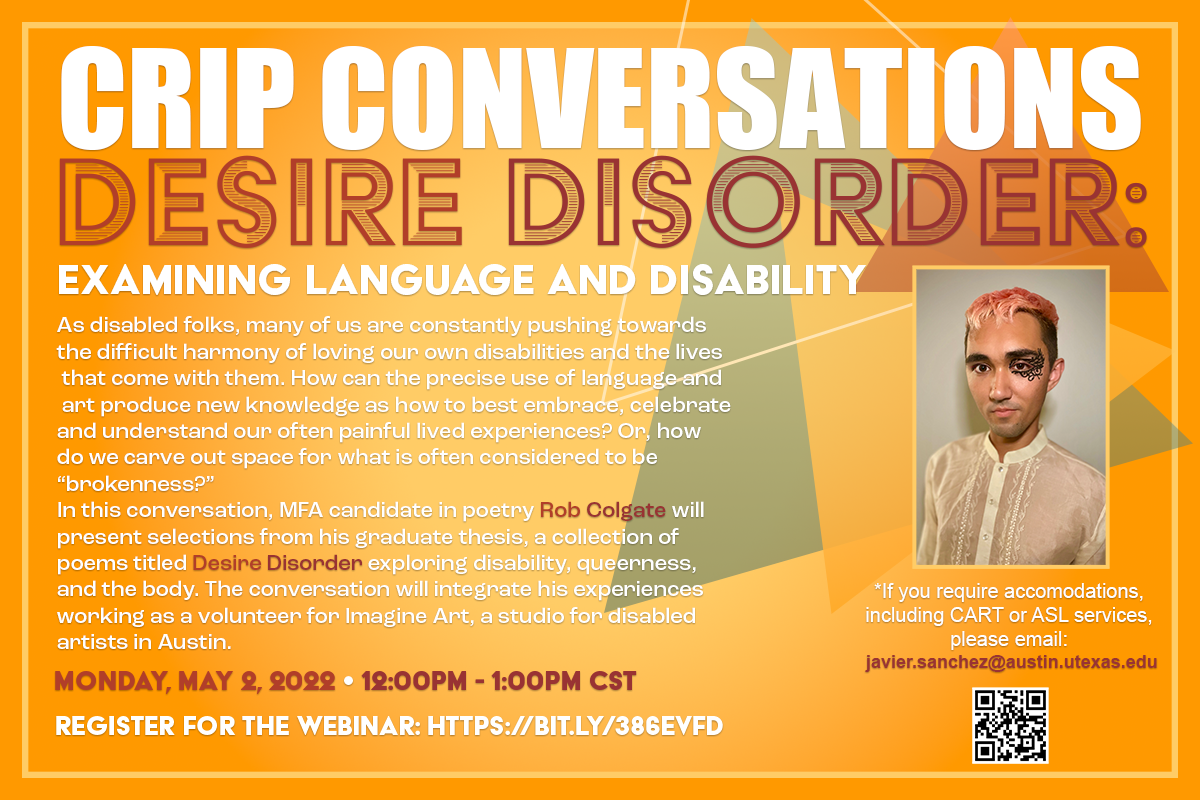 Event Details
Date and Time
May 2, 2022, noon to 1 p.m.