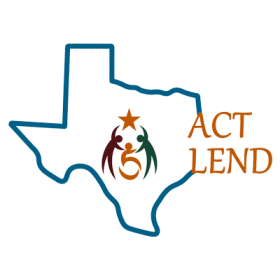 The Autism Consortium of Texas at the Texas Center for Disability Studies invites you to attend the virtual September meeting of the Autism Consortium of Texas!
 
Autism Spectrum Disorder: Expanding the Diagnostic and Wrap Around Support Services in Developmental Behavioral Pediatrics

The purpose of this presentation is to provide attendees with an overview of the current and future services provided by the Developmental Behavioral Pediatrics Team for our patients with autism. Diagnostic, intervention, training, research, and outreach services will be covered.

About the Presenter: Meredith Brinster, Ph.D., is an assistant professor in the Department of Psychiatry and Behavioral Sciences and psychologist in UT Health Austin Pediatric Psychiatry at Dell Children's. She specializes in treating children, adolescents and adults with a wide range of developmental, behavioral, emotional and academic concerns, such as autism spectrum disorders, attention deficit hyperactivity disorder, learning disabilities, anxiety and mood disorders.

1 Free CEU (SW, LPC, LMFT, General Contact Hour)
This is a virtual event. To register, click here.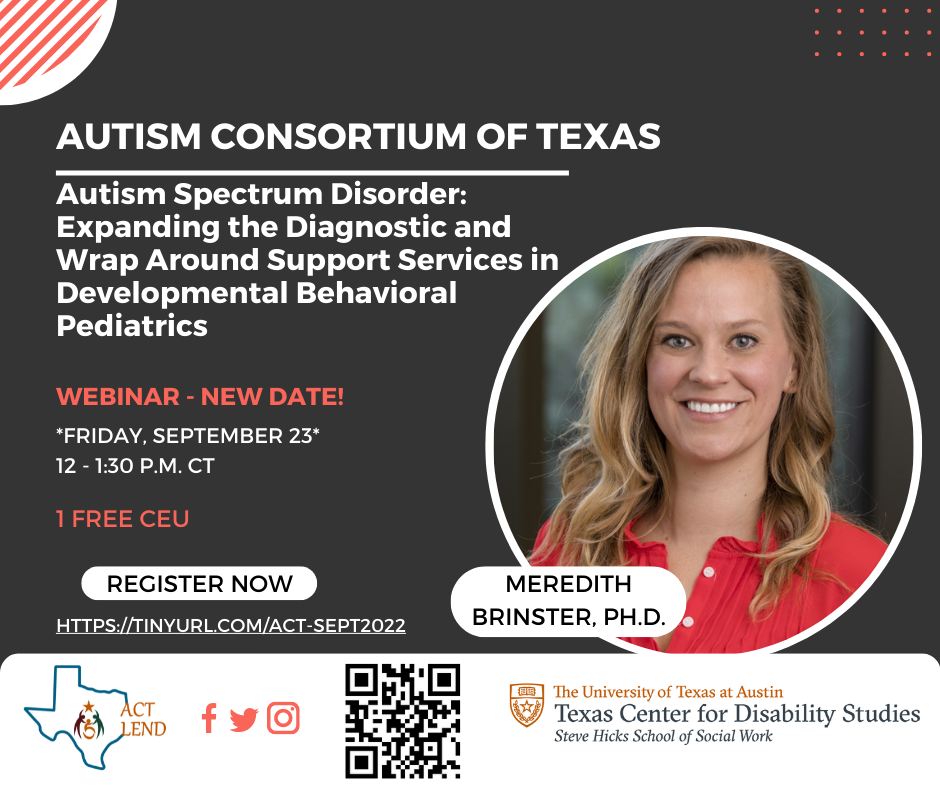 Event Details
Date and Time
Sept. 23, 2022, noon to 1:30 p.m.